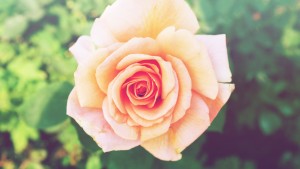 by Dr. David and Janet Congo
Note: This post is the 2nd in a series of posts building up to Valentine's Day. Click HERE to read the first in the series
What do Halloween and Valentine's have in common? Ha! I wish I could hear your responses. My answer: I often approach both days with a sense of dread.
When my children were little I used to begin dreading the hunt for the "perfect costume" around August. Sometime in January I begin to feel the same way about Valentine's Day.
Somehow the choice to make someone else feel loved and special seems like a chore. That's when it's time for me to wake up and face my love deficiency.
Since some of you may be able to relate to my dread, I thought I'd suggest a few ideas that might motivate your creativity and get your juices flowing.
Consider creating and decorating 12 Date Nite coupons, one good for each month of the year. You get the babysitter too. That way you'll feel the glow all year long.
Consider writing a note of appreciation that emphasizes the character qualities of your LifeMate that add joy and value to your life. This can be e-mailed, written by hand, posted on Facebook, or memorized to be delivered in person while looking deep into their eyes.
Consider giving your partner the gift of a couple of hours unaccounted for, to do whatever they want. This works well if you have a new baby or little ones toddling around. We promise your mate will return home.
Consider sending a dozen roses. Make sure there are eleven red roses and one white one. Your note might say, "You stand out in the world of attractive women or men.
Consider planning an evening of dining and dancing at home. Be prepared with a library of romantic music. The attire or lack of it is up to you, as is the menu.
Are your creative juices flowing? I hope so!
Till the next Conscious Lover's blog…